EA Sports Cup Final: "We Know What We're Capable Of" – Duggy
---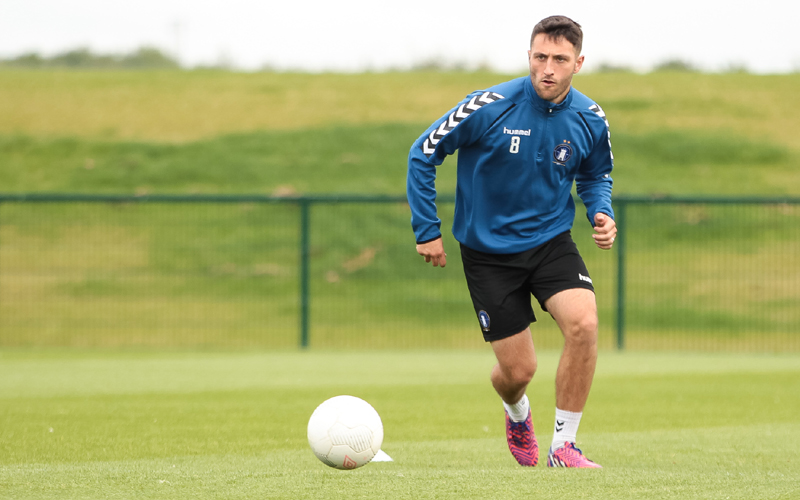 Limerick captain Shane Duggan says his team are "confident" of their ability to see off Saint Patrick's Athletic in the EA Sports Cup final at the Markets Field on Saturday evening (kick-off 5.30pm), with the hometown skipper relishing the atmosphere that awaits them.
Watch our interview with Duggy on Limerick FC TV, below.
The 27-year-old Norward Park native said: "We can't wait. There has been a good buzz around the place for the last week. It has been a good week at training and I'm really looking forward to it.
"Promotion was our aim at the start of the season and to do well in the Cups. We have a Cup final to look forward to now and to have it in the Markets Field is a bonus.
"St. Pat's are a good team. Obviously, they're going to be better competition than we've been playing this season. We got them already in the FAI Cup so we know what to expect from them. It's going to be a tough game but we're looking forward to the challenge."
The Markets Field is expected to sell out, with very few Terrace Tickets left for sale. Duggy added: "We experienced that atmosphere at the end of last season in the playoff game. There were great crowds coming to support us towards the backend of last season. Hopefully, we can do the job.
"We are confident. We know what we're capable of; we have a very good squad and team. We respect St. Pat's but I think on the day it's going to be a different game to the FAI Cup. We have home advantage, there'll be a big crowd there and I don't think we have anything to fear if we play to our capabilities."
Date: Friday 16 September 2016