Duggan Back On Shannonside: "I'm Delighted To Be Home"
---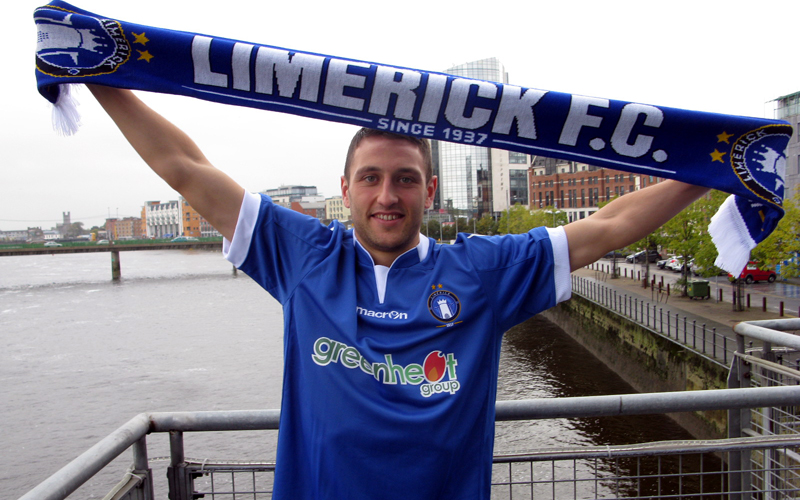 DUGGAN BACK ON SHANNONSIDE: "I'M DELIGHTED TO BE HOME"
Shane Duggan declared himself "delighted to be home" as he brought the curtain down on a five-year stay at Cork City to join his native Limerick, with the midfielder's signing confirmed at a press conference on Wednesday.
Press Play To Listen
The former Fairview Rangers youngster had been on Leeside since early 2009 but admitted that he feels a "change is needed" and that it was a case of "time up" with the Rebel Army.
From Norwood Park in the city, Duggan departed for Plymouth Argyle as a teenager and had a brief spell in the League of Ireland with UCD in 2008 before his move south.
Now back on home soil, the 24-year-old reflected on what had been a "great learning curve" with Cork, before he moved his eyes towards the future.
Duggan stated his belief that Limerick can be one of the best clubs in the country if their plans fall into place over the coming seasons, while he also pointed to manager Stuart Taylor's style of play as a positive.
"I'm delighted to come back to Limerick. I've been really impressed with the style of football that Limerick have been playing and I want to be part of that," Duggan said.
"I had five seasons down in Cork and I loved it down there but I just feel a change is needed for me and I'm delighted to be home.
"Cork was a great learning curve. I played with some great players, the likes of Colin Healy in his prime and Joe Gamble and Dan Murray were there – top players. You learn a lot from them – they're good characters.
"This was my fifth season down in Cork and I just said it was time up, really. I wanted to come back home. I have a girlfriend and kid so I'm looking to get a house here and move up full-time.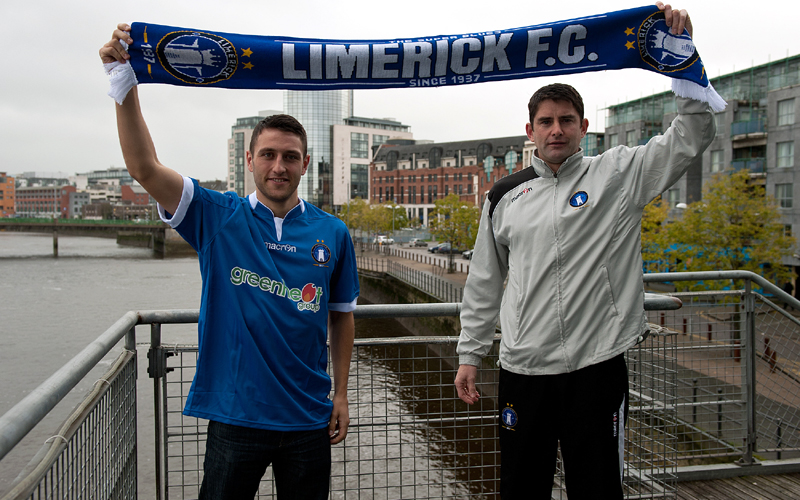 "I made great friends in Cork but I'm looking forward to the future now. I can't wait for the season to start, to be honest.
"When I first signed for Cork, they were full-time and they were one of the best clubs in the country and I still think they are. Limerick finished a position below them but I feel throughout the season that Limerick had a lot of injuries and things like that.
"I'm not saying they're going to be better than Cork but I feel that the potential is there with the plans the club have in place for the next few seasons.
"I think Limerick can be right up there contesting for trophies and hopefully I'm a part of that. I always knew one day that I'd play for Limerick.
"I think I'll fit into the style of play that Stuart is looking for. I like to pass and move. Stuart likes to play out from the back and bring the midfielders into it.
"He plays with a lot of freedom which is something I like because I like getting in the box and scoring goals. Stuart said that he'll give me the freedom to get around the pitch and that's what I want – to be able to go and play my own game."
Asked if he felt he would get a chance to play Premier Division football one day with Limerick, who had been out of the top flight since 1994, Shane added: "The potential was always there.
"Limerick is still one of the biggest clubs in the country. When I came back (from Plymouth), I wasn't too sure what was going to happen, to be honest.
"Over the last few years, the progression Limerick have made is fantastic and they're looking to progress more.
"The plan is to be here long-term. I've signed a two-year contract so I'm going to try my best for the two years and if I get another contract after that, happy days. That's the plan – to see out my future here, really."
Second photo thanks to Ivan O'Riordan
Article Date: Thursday 31 October 2013