Derry-Bound Kelly Reflects On "Difficult Decision"
---
DERRY-BOUND KELLY REFLECTS ON "DIFFICULT DECISION"
Shaun Kelly has reflected on the "very difficult decision" he took to move from Limerick to Derry City earlier this week, having felt "at home" on Shannonside for the past three years.
The 25-year-old right-back joined the Superblues midway through the 2011 season and the following year he helped them to end their long exile from the Premier Division.
In total, the Donegal man made 73 league appearances for the club. However, having recently become a father with the birth of a baby boy, Kelly felt that it was time to move closer to his hometown of Killybegs.
Still, while keen to do so, he admitted it had been a "hard decision" that he "didn't come to lightly", and he thanked everybody at Limerick for the past four seasons.
"It was a very difficult decision to leave because I had some great times down there and everybody treated me well," Shaun told LimerickFC.ie, "from Pat O'Sullivan all the way down, to the players and backroom team staff.
"Everybody involved with the club were always great to me in the three years that I was there.
"From the first time that I signed, the club made their intention clear of what they wanted to achieve in getting back to the Premier Division. The first time obviously it didn't work out.
"The next year was the highlight of my time there by winning the First Division and getting the fans back to where they deserve and where they belong.
"It was a hard decision and I didn't come to it lightly. But at the end of the day, I think I had to make the move.
"The one thing I do want to be honest about with everyone there is that because Derry were offering me a pre-contract for next year, I did want to be honest and say I was going to leave for next season.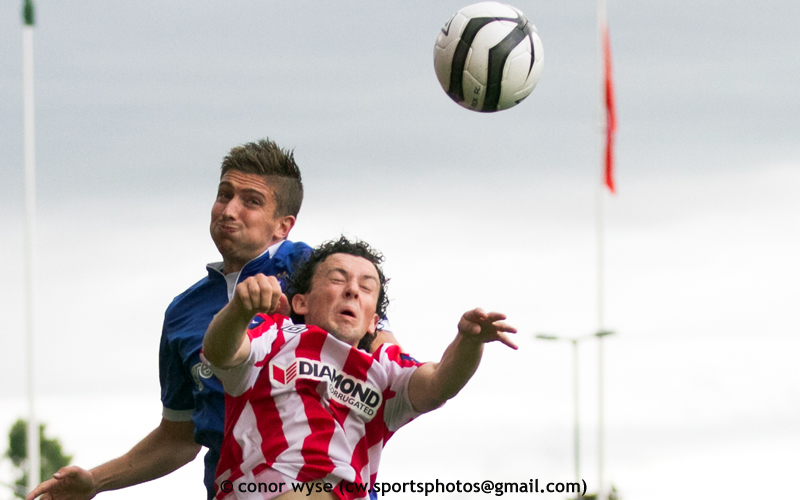 "Obviously then with the baby coming, Pat O'Sullivan – as everyone else was at the club – was great to let it happen now and let me get my family settled now rather than in 10-12 weeks' time.
"Leaving in midseason was purely for family reasons but next year would have been the right time for me to move on anyway. I've always wanted to move back and Derry are a very big club up around where I live.
"When I first signed for Limerick, having gone down there and seen how things were being done, I wanted to be a part of it.
"When I got there, I expected to like the place but I didn't actually think I would like it so much and get on with everybody so well. It felt like home for me for the few years that I was there and that's the reason why it was hard to leave in the end-up.
"I got on with every single one of the players. Plenty of people have said it – they're a great bunch of lads. They do deserve success and I'm sure they'll get it.
"I've seen that they've made two big signings today (Wednesday) from Sligo. Every player helps and I think that's what the squad needs; a few extra players especially experienced players to help them through. I think that's what they've got today.
"I wish the lads all the best. I didn't get to work under Martin (Russell) but I wish him all the best and all the backroom staff, Eddie (Hickey), Derek (McCarthy), Fenners (Anthony Fennelly) and everybody there.
"They've all been great to me and I've got on the best with all of them. Also, I wish Kieran (Judge) and Pat all the best for the rest of the season. I really hope everything goes the way they want it to go."
Looking ahead to his move to Derry, the defender is hopeful of a long stay on Foyleside.
"I've signed a year-and-a-half with Derry, until the end of next season," he explained. "More than likely if I do well, and hopefully I do well and I'm playing, I would love Derry to be the club for me for the remaining years of playing football. There is never any guarantee of that in football.
"Up around this way, Derry is a massive club and I can't wait to get playing with them. Hopefully, if I get on well with them, I won't have to go anywhere else. But you just don't know in football."
Date: Wednesday 30 July 2014