Captain's Call: "The Supporters Are Going To Be Very Important On The Run-In"
---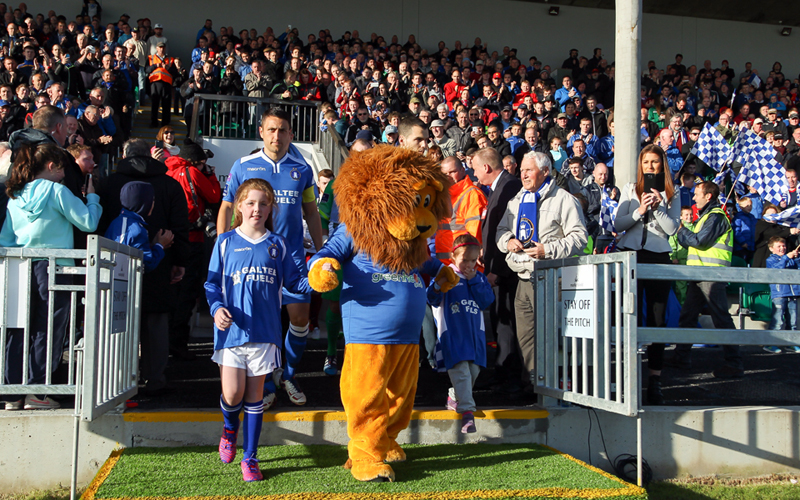 Limerick FC captain Shane Duggan has given his view from the dressing-room ahead of Saturday's crucial league clash with reigning Champions Dundalk at the Markets Field (kick-off 6.30pm). Read below.
The mood this week has been good after our draw at Bray Wanderers, which extended our unbeaten run to seven. The Carlisle Grounds is always a tough place to go; we hadn't managed to beat them this season so we knew it was going to be a difficult game.
Bray are in fine form themselves right now. We were probably disappointed that we didn't get the three points but, on the other hand, the game could have gone either way. They had a few chances too.
At 2-1 up, I felt we had a stonewall penalty that we weren't given, which could have put us 3-1 ahead. I think if it had been given it would have been a good platform for us to go on and win the game. But it wasn't to be.
Still, it is another point on the board for us, going into a massive challenge this weekend against Dundalk. They probably have the league won again this year. They are a quality side, which they've shown over the last couple of seasons.
It looks like they are going to defend their title, but they still have to see it out. They are coming down here thinking they can get one step closer by taking the three points against us.
On the other hand, for us, we feel we are well capable of getting a win if we play to the best of our ability. It will be a big challenge for us. But the two teams are fighting it out for different reasons and it should be a great game to watch.
The Markets Field has been a brilliant place to be recently. You see the support that is coming out to the games – it's getting better and better every week. I feel the style of football we are playing as well is bringing the crowds out. We're entertaining and we're scoring a lot of goals. That's what people like to see.
The crowd has been fantastic for us and hopefully they keep coming in. The supporters are going to be very important on the run-in. When their tails are up and they're getting behind the team it gives everyone a boost.
We need that extra kick sometimes. In games if things aren't going your way or you're a goal down, once they get behind you it gives you that extra gear to kick on. They have been brilliant. We're hoping to get more and more in for the last three home games.
The league has been entertaining this season, more so at the bottom with the teams that are fighting it out in the relegation zone. It's very tight. Considering where we were a few weeks ago, everyone wrote us off. Nobody thought that we would give ourselves a chance to get out of it.
It's in our hands now. We have been playing really well the last few weeks, and as I said the crowds are coming into the Markets Field because they're being entertained. I just hope that we can keep going forward and get out of the position that we're in, get off the bottom of the table and escape.
Your support will be crucial to that.
See you on Saturday,
Duggy.
Date: Friday 25 September 2015