Barrett Welcomes Upcoming Midseason Break
---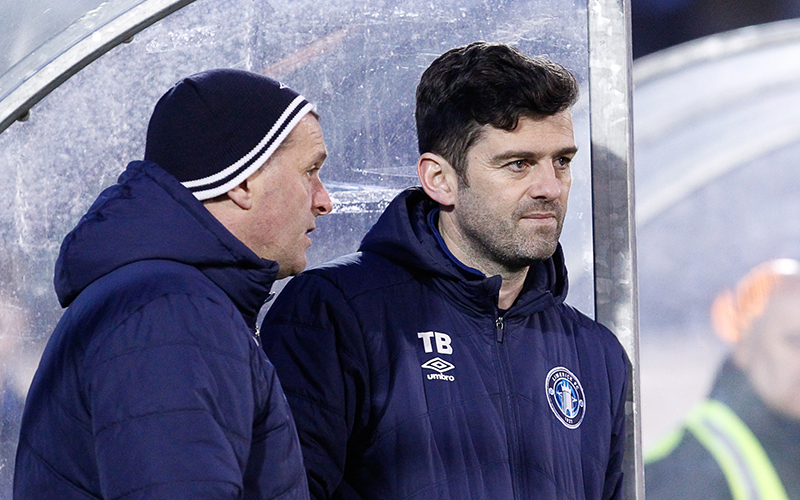 Tommy Barrett says the midseason break is coming at just the right time for his Limerick team, who suffered more injury frustration on Friday's trip to Dundalk.
The Shannonsiders lost midfield pair Conor Clifford and Barry Maguire in the first half at Oriel Park, to add to the already-sidelined quintet of Shaun Kelly, Connor Ellis, Danny Morrissey, Billy Dennehy and Darren Dennehy.
Killian Brouder, who sat out training at Hogan Park on Monday, is now the latest to become an injury headache for the manager.
Speaking after the session, Barrett revealed that Clifford may miss up to six weeks after damaging his ankle in an early tackle against his former club.
And he is happy that the midseason break is just around the corner, with Limerick's last game before their week off coming against Shamrock Rovers at the Markets Field this Friday evening (kick-off 7.45pm).
Tommy told LimerickFC.ie: "Conor is getting a scan today. It looks like it's ligament damage – we're hoping it's not a fracture or break. With ligaments, with depending how poor they are, it will be 4-6 weeks.
"The midseason break is great for us, considering we have 6-7 lads out that would normally be definitely in contention for starting. We have had a really difficult time with injuries. A lot of them have been muscle injuries, but a lot of unlucky injuries as well with ankle ligaments, broken hands and knocks.
"We have to be positive on Friday, not give away any cheap goals and see can we get a result, and then hopefully we'll come back after the break refreshed. I'd be happy now if we had only 2-3 players injured at any one time. We've had 5-6 injured, particularly in the last 7-8 weeks, and it is a really difficult period for us."
Date: Monday 11 June 2018