Arrival: "It Was A No-Brainer" – Kelly On Return
---
Limerick FC can confirm the return of Shaun Kelly to the club, with the defender stating his decision was a "no-brainer" having "missed" it so much over the past 12 months.
Press Play To Listen
The 26-year-old right-back left Shannonside during last season's July transfer window following the birth of his first child, moving closer to his Donegal home by signing for Derry City.
However, it was a case of absence making the heart grow fonder having loved his three years with Limerick after joining in the summer of 2011.
Kelly initially joined the Superblues when Galway United were enduring a difficult Premier Division campaign where they eventually ended on six points. And with Limerick currently rooted to the foot of the table, the former Hearts and Dundalk man is aware of the mountainous task facing them if they are to avoid the drop.
"When the baby was born we were well settled down here. When the time came to move home, I guess it was more out of our hands and we just had to make that move at the time," Shauny told LimerickFC.ie.
"Over the last year, we knew how much we missed it so when Derry let me know that Limerick were interested it was something that me and Niamh both said we would really be interested in. I'm just glad now that it has finally happened.
"From when I signed halfway through the first time under Pat Scully, I knew I was coming to a good club straight away from talking to Pat (O'Sullivan) and Kieran (Judge).
"Ever since then, it was a great club, and even now again it was a no-brainer when they did get on to me again. I'm happy to be here and hopefully we can get the first win of the season under our belt at the weekend.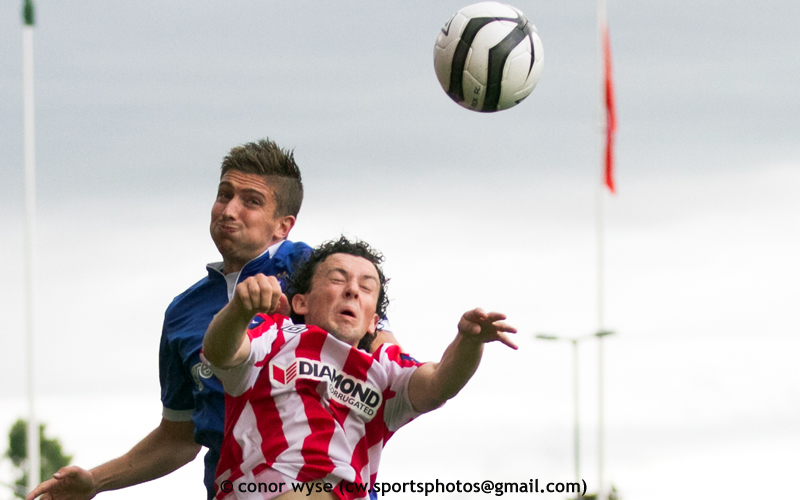 Kelly spent the past year at Derry City
"It's great to finally get it all done. I think it was something that was happening for the last few weeks. There were a few times when I thought maybe it wasn't and then it was again. I'm delighted that it's finally done and I can get in training with the boys.
"It's obviously always difficult when you're bottom of the table. The boys know we need a win as quick as possible. You just don't know what can happen after you get that one win. Hopefully the results start to change – you just fight to the end.
"My fitness is alright. I've had two weeks off now but I was keeping myself ticking over. I played for Derry up until the Bray match and then I wasn't in the squad against Limerick when they came up because of what was ongoing. You shouldn't lose too much in the space of two weeks."
Limerick welcome Sligo Rovers – who are one place above them but a healthy ten points in front – to the Markets Field for a crucial league match on Saturday evening (kick-off 6.30pm).
"With Sligo being down that end of the table with us, it's huge," Shaun said. "But I think no matter who you're playing now, even if it wasn't Sligo, it's going to be a huge game. Hopefully the fans can get behind us.
"Hopefully we can get the first win and if we can get it you just don't know what could happen after that.
"Obviously, it's a big gap and we haven't won a game yet. But you fight to the end. If you get one win you could get two or three in a row. That's something we need to do – we need to get a few wins as quick as possible and that puts pressure on the teams ahead of us."
Shaun has committed his immediate future to the club by signing an 18-month contract, which was penned at McGettigan's Bar (Limerick City Hotel) on Thursday afternoon.
Date: Thursday 30 July 2015