A Christmas Message From The Chairman
---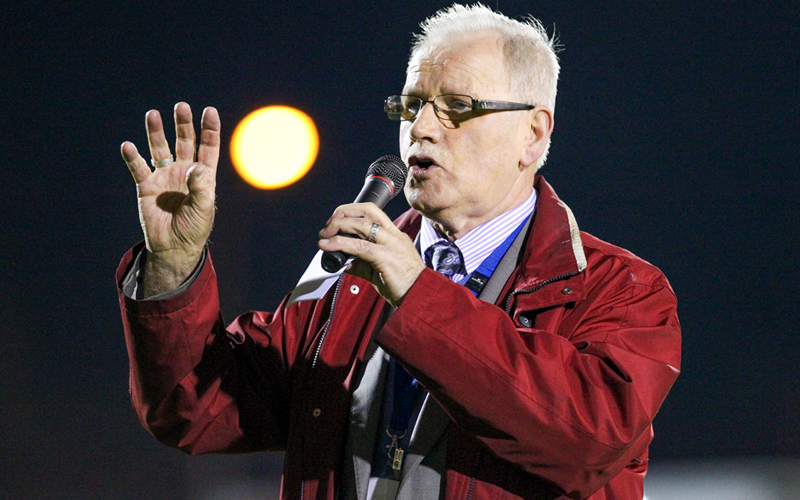 I would like to wish everyone a very Happy Christmas and prosperous New Year. The past season has not been the easiest either on or off the field for the club but certainly we can look forward to a brighter future.
Our long-awaited return to the Markets Field was undoubtedly the highlight of the year. I again want to place on record my thanks to the McManus Family and all the staff at Martinstown for their support in ensuring that the club and its supporters have a state-of-the-art facility.
We should all appreciate it, as a city and region, and never take their efforts for granted. We must also thank the LEDP for their part in completing the project. It is a wonderful venue and one that we should all be very proud of.
What has made the Markets Field most special is the supporters. The support that has turned out has been terrific and we thank you for that. It has been particularly great to see the number of families and young people attending our games. The atmosphere generated is one that everybody has enjoyed, not least the players, and we look forward to many more great nights ahead there.
Martin and the club have been working extremely hard in assembling a squad that can make an immediate return to the Premier Division and we are delighted that so many of the players from last season have committed their futures here.
Pre-season training is set to get underway on 11 January with a number of friendlies lined up for February. As we enter the New Year we send our best wishes to the squad and management for the season ahead.
Off the field, developments have been ongoing in Bruff. We are on a solid path and we have got to look positively at the future. We were pleased that Bruff was recently acknowledged by the Government and National Association as we secured a capital grant which will help us to develop it as a Regional Centre of Excellence.
We were also delighted to recently welcome Willie Boland on board as our Academy Director. Willie has vast experience and it is a real positive for the club. I take this opportunity to once again thank the coaches and parents for their continued commitment to our young players and we look forward to their continued development in the second half of the season.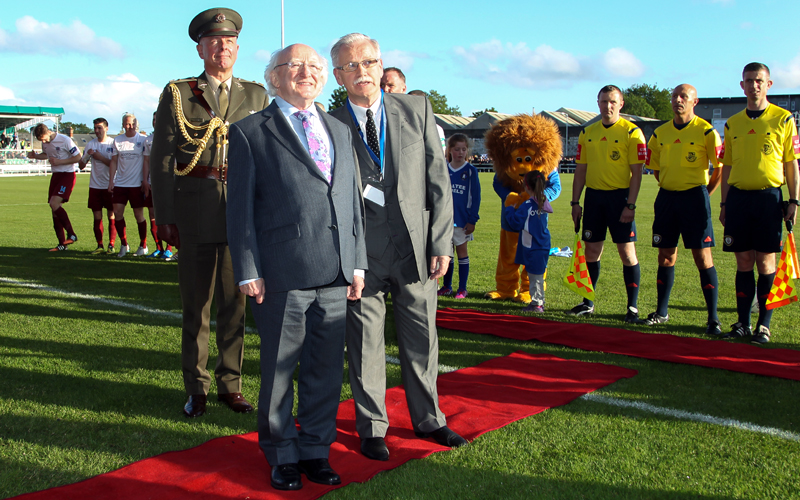 Our Under-19s enjoyed another terrific season by making it to the League Final. Unfortunately, we fell just short on the night but it was great for the players to sample the Markets Field experience. Tommy Barrett and his staff have worked extremely hard and we have no doubt that the squad will develop further next season, which will run along the first-team's schedule for the first time.
The Under-17 National League has been another huge positive for the league as a whole. It has been a steep learning curve for our young players but one that I am sure will benefit them in the future. As a club we thank Dave Dineen for his work and commitment to the job and these players and we wish him every success in the future.
We also congratulate our Special Olympics team and the Limerick Women's & Schoolgirls Soccer League (LWSSL), who we are affiliated with and fully support, on their seasons.
I want to thank my own staff who continue to work hard behind the scenes to keep the club moving forward. We also have a large number of volunteers working in various roles. Volunteers are the lifeblood of League of Ireland clubs and their contribution does not go unnoticed.
Also invaluable to us are our many sponsors who continue to give us their backing. Again, we look forward to building on our already good relationships with them in the coming year. We must thank the media for their continued support and coverage; we wish them and their families a Happy Christmas.
As Chairman I would like to wish all other sporting bodies and participants a Happy Christmas and a successful 2016. Limerick FC is a community club at its core and we are always willing to work with other sporting bodies to help create a positive image of our region and to develop positive lifestyles for our youth through participation in sport.
I would like to thank my family for their continued support – my daughter Pamela, my two granddaughters Valerie and Lara, son-in-law Kieran, and all my staff, especially Luke at Galtee Fuels for his unselfish help. As I've often said, my wife Helen kicks every ball with me. I hope you all can spend your Christmas around your own family. I would like to wish everyone a very happy time over the festive period.
Remember, this club is operated on an open-door policy and if you feel you can help us in any way, however small, please get in touch. I also want to take this opportunity to say if you feel troubled over Christmas please stop and think – there is always somebody that will listen to you.
Once again, thank you for your support and see you in the Markets Field in February!
Yours in Sport,
Pat O'Sullivan.
Date: Wednesday 23 December 2015