2015 Collingwood Cup: Maguire On The Mark For UL
---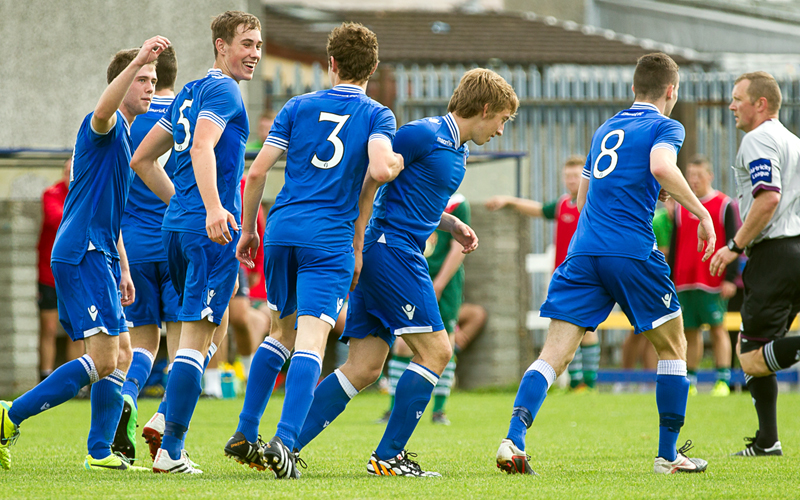 Limerick FC Under-19 defender Conor Maguire bagged a brace as the University of Limerick got their Collingwood Cup off to a winning start in Galway on Monday.
The Superblues trio of Colm Murphy, Gavin Dillon and Maguire are all part of the squad and it was the latter who was on the mark against the University of Ulster Coleraine with two first-half goals, as they led 4-0 at the break.
Shane Harrington, Oisín McMenamin, Brian Donovan and former Limerick player Garbhán Coughlan were the other scorers in a 6-1 victory as they set up a Tuesday quarter-final against Trinity College, who beat the Royal College of Surgeons 2-0.
Well done to the three boys; the club wishes them and the rest of the team the best of luck in Tuesday's game (kick-off 11am).
Tuesday's Quarter-Finals:
UL v TCD (11am)
MU v UCC (11am)
UCD v QUB (2.30pm)
DCU v NUIG (2.30pm)
Date: Monday 23 February 2015